Tempe Acupuncture Center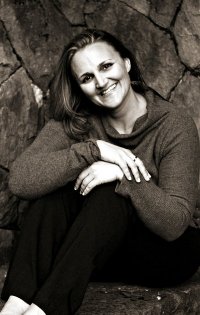 I graduated with a Masters in Traditional Oriental Medicine from Emperor's College in Santa Monica, CA. I trained under two amazing doctors from Beijing, while working in their clinic and completing school. I also had the good fortune of integrating this medicine into the Workers' Comp treatment plans at Kerlan-Jobe Orthopaedic Clinic of Los Angeles. After graduation, I spent six years abroad launching acupuncture clinics on board some of the highest-rated cruise ship vessels in the world, treating thousands of patients internationally. Though I've spent most of my life in Los Angeles, I am happy to return to my roots and my family in my birthplace of Arizona. I continue to actively pursue specialized education in Chinese medicine; there really is no end to the scope of this incredible field.
The Technical Stuff (What Do All Those Letters Mean?):
Emperor's College Graduate, Summa Cum Laude Honoree & Masters in Traditional Oriental Medicine (MTOM)
Board Licensed Acupuncturist, California & Arizona State (L.Ac.)
Diplomate in Acupuncture, National Certification Commission for Acupuncture & Oriental Medicine(Dipl.Ac.)
Certified Chinese Nutritionist
Member of Arizona Society of Oriental Medicine & Acupuncture
Member of American Pregnancy Association  
Specialties:
Given my good fortune of working with incredible mentors, I have specialized training in pain management, orthopedics, and women's health.
Since weight has always been a struggle for me and many of my patients, I am especially passionate about helping people to safely and effectively maintain a healthy body weight. Add to the mix a personal training certification, studies in exercise physiology, and a voracious appetite for studying Eastern & Western nutrition, you get a unique and powerful approach that includes acupuncture, herbal medicine, nutritional energetics, and exercise that will tip the scale in your favor.
How'd I Get Into This, Anyway?
I thought I wanted to study psychology, so I went to UC Santa Barbara.  What better gift to give to the world than helping people answer their problems, right? Well, turns out problems are tricky and so are people. I studied a whole lot of medicine and read a lot of pricey books, but I only learned about symptoms and prescriptions. What about people? With all the medications and surgical techniques, why were so many people suffering? So, I read some more books, did lots of yoga, and became a personal trainer. Turns out bodies were easier for me to understand. But even the most kale-eating, marathon-running, vitamin-swallowing people were still getting sick, getting depressed, and getting disease. (Why did I give up ice cream again?) Then something pretty amazing happened: I turned on the TV and saw a woman beat breast cancer. I opened a magazine and read about an infertile couple getting pregnant. I went to a dinner and met a woman who studied their secrets. It wasn't drugs. It wasn't surgery. It was something called Chinese Medicine. I was intrigued.
I followed the woman's advice and went to an open house at my local Chinese medicine school. (Who knew I lived only 5 minutes away from the best school in the country?) I listened to dozens of students profess their love for this crazy medicine…needles and plants and lots of Chinese words. But I was hooked. Inexplicably. That day, I knew my life would never be the same.
As fate would have it, my search of the local classifieds led me to an opening as a receptionist in a nearby acupuncture clinic. I had to see if this stuff was for real. Yup. Luck was on my side, and I ended up working with two of the most highly revered Chinese doctors in Los Angeles. So Beijing came to me, and I fell in love. People got better. Not only better, but well. Happy, even. I saw pretty powerful things – every day.
Three months later I was learning…not reading, attending study halls with TA's, and taking exams, but learning. The only thing more incredible than witnessing health transformations at work for the past four years was realizing I had the very real privilege of sharing this gift with the world. After attaining my national licensure, I spent the next six glorious years launching and running acupuncture clinics and educational programs on some of the highest-ranked cruise ships in the world.  It works. After six years, thirty-five countries, and thousands of patients, I can vouch for that. But for each person whose life has forever changed, there are thousands who don't yet know. I have work to do. I'm glad you're here.